Climb Vestal Peak via the iconic Wham Ridge
Vestal peak is the type of objective the beginner to intermediate alpine climber dreams of. Located in a picturesque alpine valley in the largest swath of wilderness in Colorado, Vestal is a remote 13er that asks to be climbed. The peak itself is a sight to behold and is worth the hike alone. But the trip doesn't stop at first sight of Vestal, it's just getting started.
Boasting an alpine ridge even the most experienced alpine climbers can't help but revel in, the Wham Ridge, we will spend the second day scaling this iconic feature. With over 2,000ft of continuous easy to moderate climbing and scrambling the ridge deposits you on a summit bloc with 360-degree panoramic views that won't disappoint. Don't miss your opportunity to climb this San Juan classic with some of the most experienced guides in the San Juans.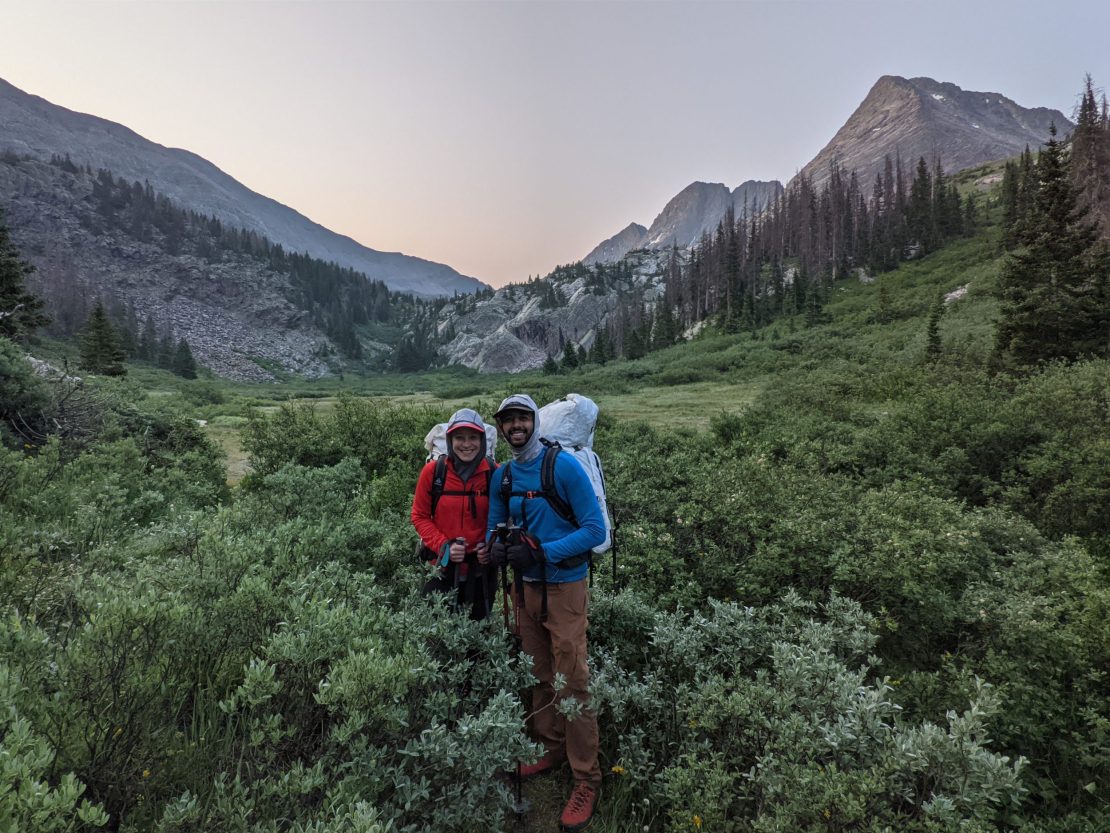 Trip Details
Duration
3 Days
Difficulty
Some climbing experience necessary
Maximum Guide Ratio
2:1
Included
AMGA and SJE trained/certified alpine guide
All technical equipment (helmet, harness, climbing equipment, ropes, packs, etc.)
Federal land usage surcharge (USFS/BLM)
Camping equipment and all meals
Not Included
Breakfast, Lunch, and Dinners (Add-on Breakfasts and Dinners at checkout if you'd like us to provide this for you)
Guide gratuity
Train fees (approach via the iconic Durango & Silverton Narrow Gauge Railway! We can purchase these tickets for you for $130pp)
Trip Itinerary
First we met at the Durango & Silverton Narrow Gauge railroad station to board the iron horse that will deposit us at the bottom of the Animas valley and reduce our approach by 5 miles.
After we get off the train and gather our packs we locate the Colorado trail and begin our hike up towards Vestal basin.
After reaching the beaver ponds we get our first unobstructed view of our objective which will continue to loom over us for the rest of the day.
By late afternoon we will arrive at Vestal basin and we will set up camp and prepare for an early start the next day.
Before calling it a night, we encourage you to take some time and soak in the star studded skies that are void of any form of light pollution. You might even see a shooting star.
We will wake up very early to have some breakfast and set out to begin hiking up to the base of the peak. The exact time will be determined by your guide the day prior.
At a point your guide will transition you to a roped team and the technical climbing section will begin. Progressively getting steeper the further up the ridge you get.
After reaching the summit block no later than noon, we will take some time (if we have extra) to enjoy the summit view and snap some photos before beginning our descent.
Descending the saddle between Vestal and its sister peak to the west, Arrow we will arrive back at camp and enjoy the rest of the afternoon with some free time before turning in for our second night in the basin.
We wake up at a more reasonable hour and have some breakfast before packing up camp and heading back down the trail we arrived on.
Arriving at the Beaver ponds we connect back with the Colorado Trail and take our last look at Vestal before it becomes obscured from view as we continue our descent into the Animas river valley.
Arriving at Elk Park train station, we wait for our train to stop and pick us up to take us out of the wilderness in style. Most often enjoying a hard earned cold beer on the way out.
Upon arriving in Durango, your guide will gather all company gear, debrief you on your trip and let you go to tell all your friends about the unforgettable experience you just had.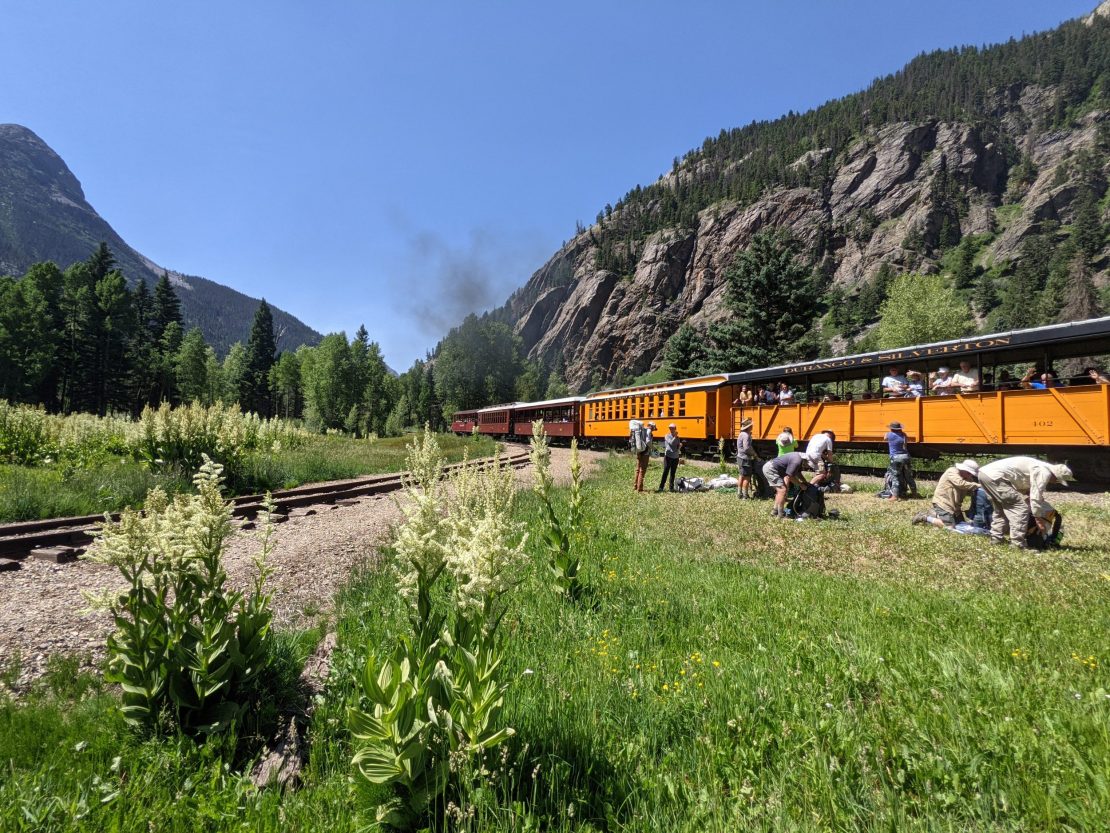 Explore Other Adventures
For those looking to spend some quality time in the remote peaks of the Weminuche Wilderness, climb low 5th-class granite towers to an incredible summit ridge, and enjoy little to no crowds, Jagged is the…
View Trip

: Jagged Mountain
Satiate your sense of adventure with two 13ers in one trip! Pigeon can be seen from the Durango & Silverton Narrow Gauge Railroad as it proceeds along the Animas River from Durango towards Silverton. Located…
View Trip

: Pigeon & Turret Peak
Summit a Classic A San Juan classic, Engineer Mountain's position as a solitary summit looming above the yawning upper Animas Valley is a must-do local adventure. Sitting at 12,972 feet, its comparably short stature is…
View Trip

: Engineer Mountain