Summit one of the most technical 13ers in colorado!
Nestled in the rugged San Juan Mountains Jagged Mountain is one of the 100 tallest peaks in Colorado as well as being one of the most technical 13ers in Colorado. Due to its remote location, Jagged Peak sees considerably less traffic than the popular Chicago Basin and boasts low 5th class climbing to gain the summit.
For those looking to spend some quality time in the remote peaks of the Weminuche Wilderness, climb low 5th-class granite towers to an incredible summit ridge, and enjoy little to no crowds, Jagged is the mountain for you.
Accessed by the famous Durango & Silverton Narrow Gauge Railroad, and guided by AMGA trained & educated guides, the experience to climb Jagged from start to finish is unforgettable.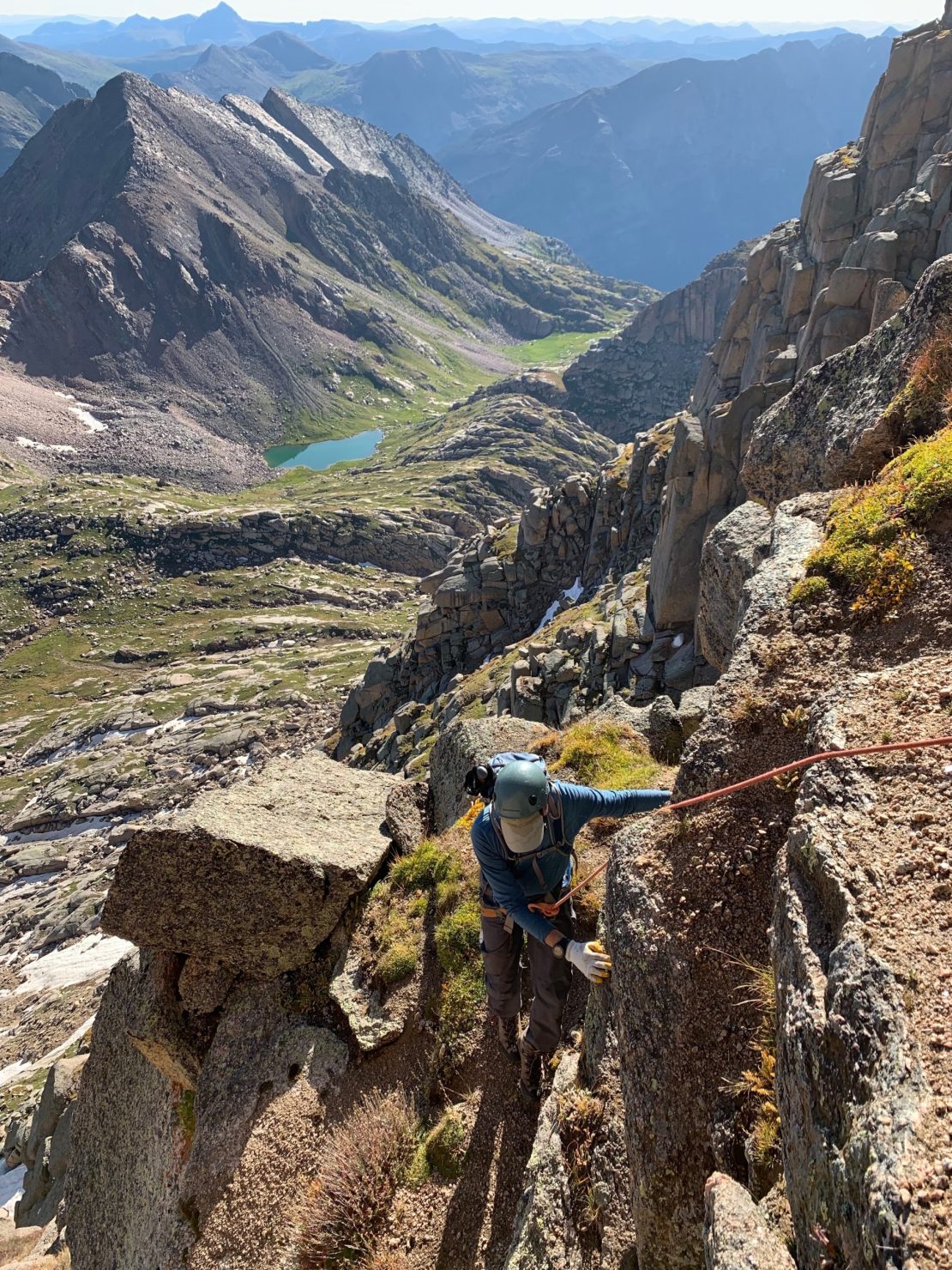 Trip Details
Duration
3 Days
Difficulty
Some climbing experience necessary
Maximum Guide Ratio
2:1
Included
AMGA and SJE trained/certified alpine guide
All technical equipment (helmet, harness, climbing equipment, ropes, packs, etc.)
Federal land usage surcharge (USFS/BLM)
Camping equipment and all meals
Not Included
Lunch/snack food & water
Guide gratuity
Train fees (approach via the iconic Durango & Silverton Narrow Gauge Railway!)
Trip Itinerary
First, we met at the Durango & Silverton Narrow Gauge railroad station to board the iron horse that will deposit us at the bottom of the Animas valley and reduce our approach considerably.
After we get off the train and gather our packs at the Needleton train station, we locate the trail and begin our trek up No Name basin.
By late afternoon we will arrive at Jagged Pass and get our first truly unobstructed view of our objective.
We will from here make camp in the No Name creek drainage and take a well-deserved break, eat some food, and prepare for an early start the following day to summit Jagged Mountain.
Before calling it a night, we encourage you to take some time and soak in the star-studded skies that are void of any form of light pollution. You might even see a shooting star.
We will wake up very early to have some breakfast and set out to begin hiking up to the base of the peak. The exact time will be determined by your guide the day prior.
At a point, your guide will transition you to a roped team and the technical climbing section will begin. Progressively getting steeper the further up the ridge you get.
After some route-finding and technical sections, we will reach the summit bloc no later than noon. If we have time we will take some time to enjoy the summit, snap some photos before we begin our descent.
Descending the same route we came up, we will arrive back at camp and enjoy the rest of the afternoon with some free time before turning in for our second night in the basin.
We wake up at a more reasonable hour and have some breakfast before packing up camp and heading back down the primitive trail through No Name basin.
Arriving at the Needleton train station, we wait for our train to stop and pick us up to take us out of the wilderness in style. Most often enjoying a hard-earned cold beer on the way out.
Upon arriving in Durango, your guide will gather all company gear, debrief you on your trip, and let you go to tell all your friends about the unforgettable experience you just had.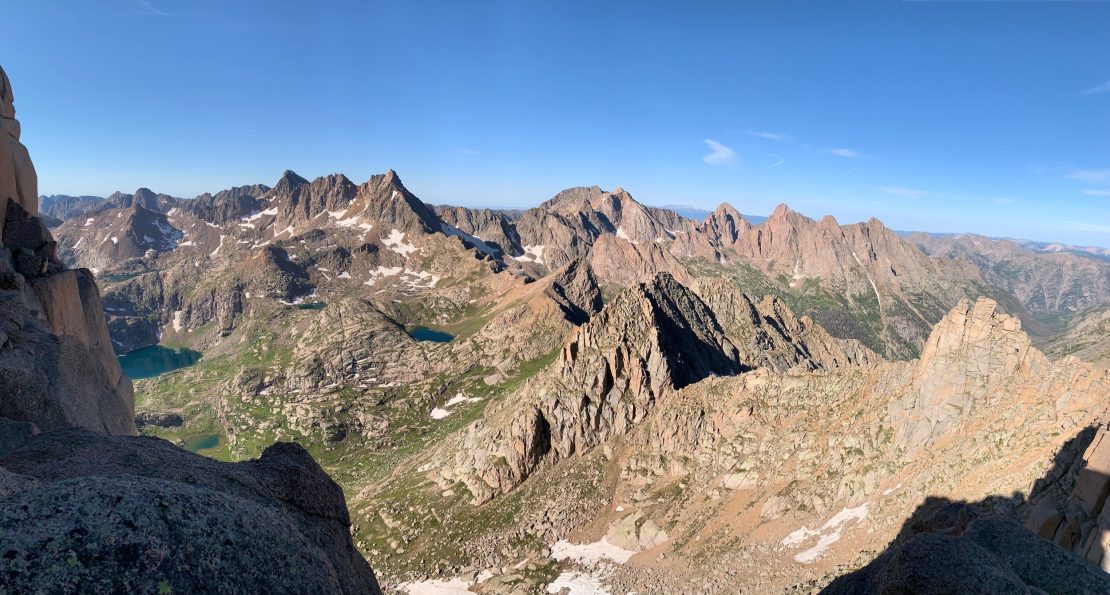 Explore Other Adventures
With climbing opportunities for all ability levels and group sizes; our AMGA trained & educated guides will provide a safe, enjoyable, and adventurous experience for you, your friends, and loved ones. …
View Trip

: Vestal Peak
Summit a Classic A San Juan classic, Engineer Mountain's position as a solitary summit looming above the yawning upper Animas Valley is a must-do local adventure. Sitting at 12,972 feet, its comparably short stature is…
View Trip

: Engineer Mountain
For those looking to spend some quality time in the remote peaks of the Weminuche Wilderness, climb low 5th-class granite towers to an incredible summit ridge, and enjoy little to no crowds, Jagged is the…
View Trip

: Jagged Mountain