Summit a Classic
A San Juan classic, Engineer Mountain's position as a solitary summit looming above the yawning upper Animas Valley is a must-do local adventure. Sitting at 12,972 feet, its comparably short stature is made up for by its 360-degree summit views and engaging technical ascent. Starting below treeline, you make your way through beautiful pine forests, eventually breaking out of treeline into Engineer Meadow at the foot of the mountain. The technical portion of the climb begins once we gain the Northeast ridge and begin to navigate fun 4th-class and low 5th-class sections of rock on our way to the summit.
A fantastic single-day adventure for all ability levels, Engineer offers the perfect amount of exposure to get your heart racing with an unforgettable summit to reward your efforts.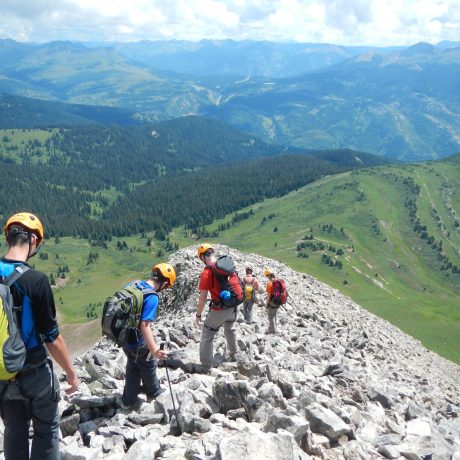 Trip Details
Duration
1 Day
Difficulty
All Levels
Maximum Guide Ratio
4:1
Included
AMGA and SJE trained/certified alpine guide
All technical equipment (helmet, harness, climbing equipment, ropes, packs, etc.)
Federal land usage surcharge (USFS/BLM)
Not Included
Lunch/snack food & water
Guide gratuity
Trip Itinerary
Your guide will reach out to you in advance to let you know where the best location to meet will be.
On the morning of the climb, you will head to the Pass Creek Trailhead at the top of Coalbank Pass where you will begin the hike to Engineer Meadow.
Based on your prior conversations with your guide and SJE we may have climbing equipment (harness/helmet) for you to add to your pack so be sure to save a little space for those items.
The trailhead is the last opportunity to use a designated restroom for the day so take advantage if necessary. Once everyone is ready to take off we will begin the approach to Engineer.
The hike to the base is roughly 2 miles and gains 1,400ft of elevation as the trail casually weaves its way through the forest.
Once at the base, the terrain shifts from a designated trail to a steeper slope with looser rock all the way to the summit.
The round trip can take anywhere between 3 – 5 hours.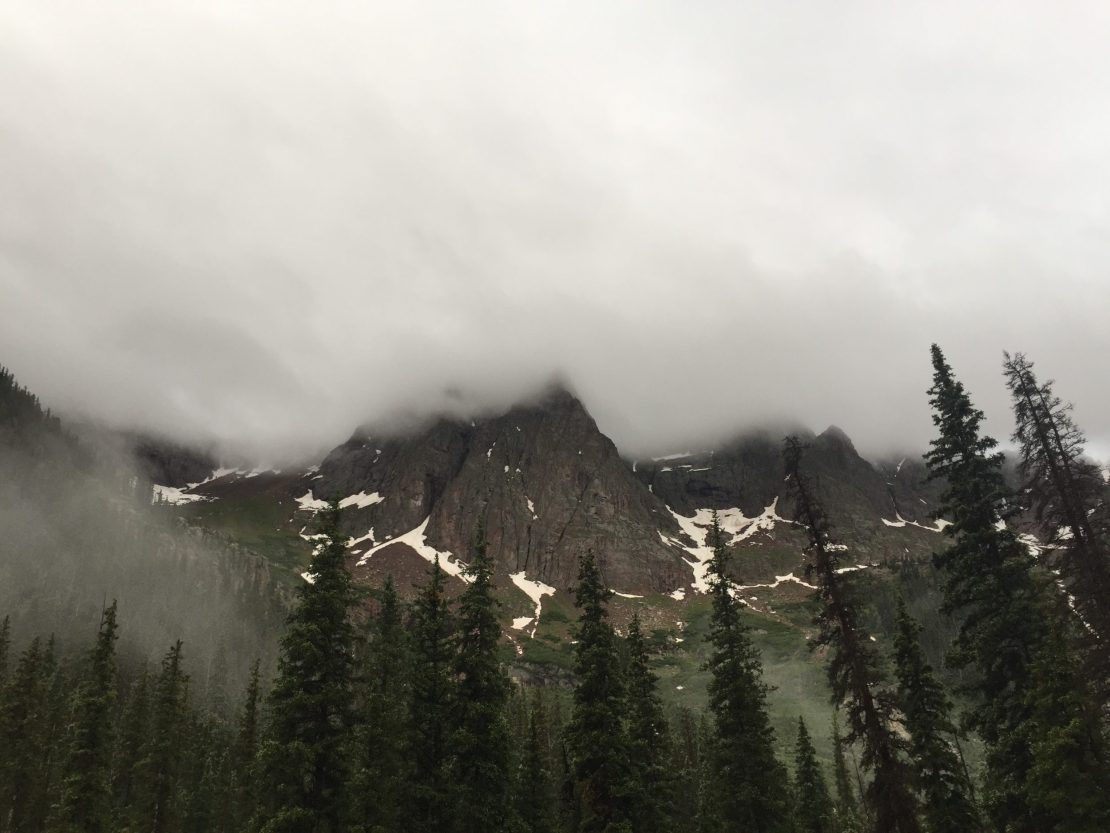 Explore Other Adventures
Climb the West Ridge of Snowdon Peak; a super fun 3rd and 4th class alpine scramble to a summit with world-class views An often quiet climb and summit, Snowdon Peak sits near the top of…
View Trip

: Snowdon Peak
With climbing opportunities for all ability levels and group sizes; our AMGA trained & educated guides will provide a safe, enjoyable, and adventurous experience for you, your friends, and loved ones. …
View Trip

: Vestal Peak
For those looking to spend some quality time in the remote peaks of the Weminuche Wilderness, climb low 5th-class granite towers to an incredible summit ridge, and enjoy little to no crowds, Jagged is the…
View Trip

: Jagged Mountain