Do I really need a ski pass this winter or should I just sign up for an avalanche course?
"If you remember when you couldn't find toilet paper, you'll get flashbacks when you try to buy skins in November."
Reservations, long lift lines, fewer amenities and apres activities will drastically change the resort skiing experience this winter, leading many to choose the backcountry instead.
While there's nothing better than slaying untracked pow, touring requires a very different skillset and mindset than resort skiing; education from experienced, qualified professionals is key to a safe, fun time in the backcountry.
Whether you are new to the backcountry or an experienced shredder, you really should consider taking an avalanche course this winter.
An AIARE (American Institute of Avalanche Research and Education) level 1 avalanche course is the gold standard for an introduction to touring and decision making in avalanche terrain, it is just that: an introduction.
Effectively finding and sending that pow, and returning home safely, requires refinement. In a way, getting deeper means going further (in your education).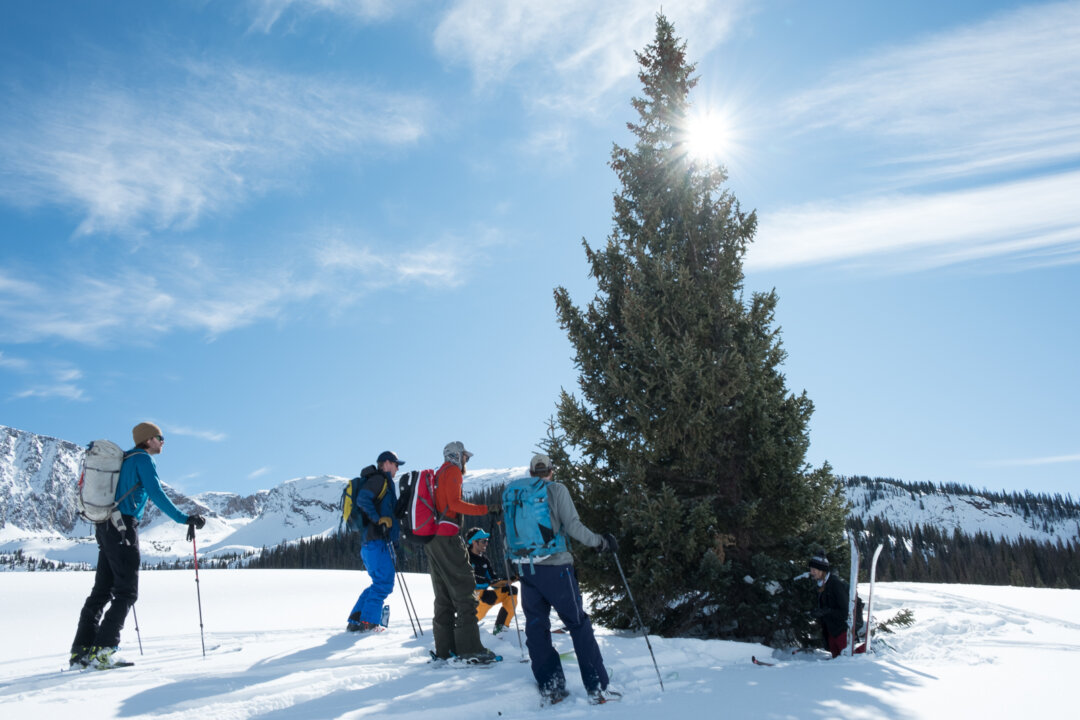 The AIARE avalanche Course track has changed For the better.
The AIARE stream of avalanche education changed from Levels 1, 2, and 3 to a professional track and recreational track because few non-professionals took the step to Level 2, and the mixed users in the old Level 2 (recreationalists, guides, patrollers, etc) were there for different reasons and needed different learning outcomes, and the old L2 couldn't adequately meet these different needs. Additionally the 24 hours of instruction wasn't enough time to absorb and apply the myriad of tactics needed to get into and out of complex terrain.  "This is life-or-death stuff", and the "drinking out of a firehose" method just isn't effective.  
More hands-on instruction
No more drinking from a firehose
More emphasis on terrain management
The recreational track shouldn't be viewed as discrete courses, rather one, 7-day stream of avalanche education that is broken into 3 components (Level 1, Rescue, Level 2).
The courses were split into three components because few people can make the financial or time commitment for a week long recreational course.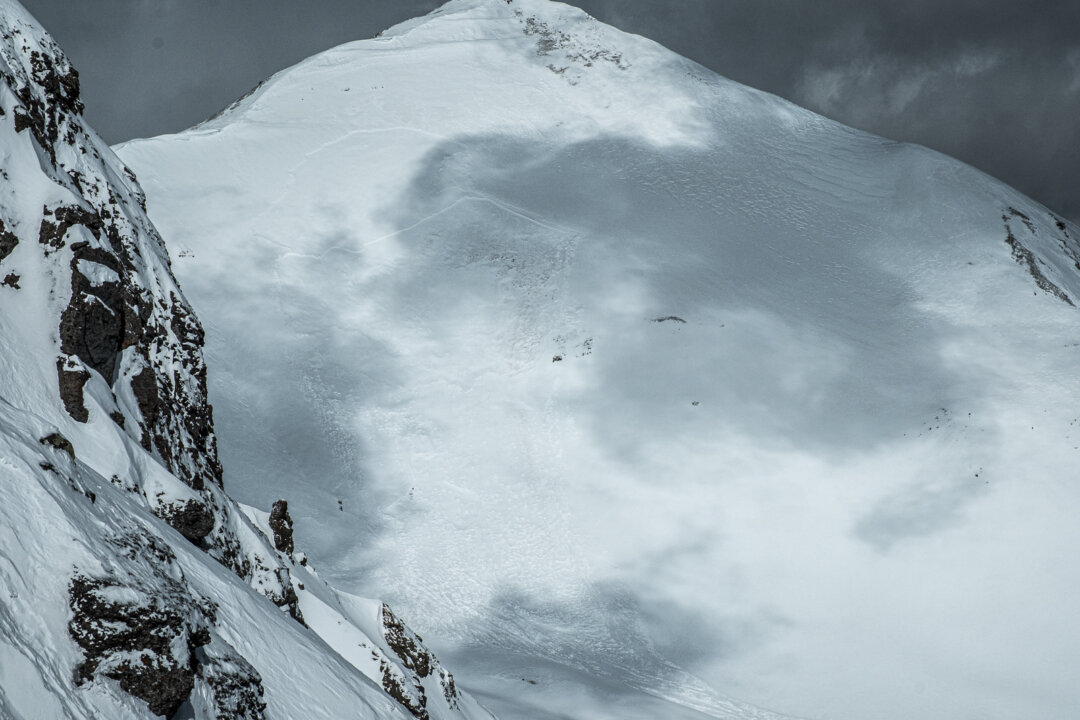 The Level 1 is an introduction to the tools and techniques used to plan a tour, assess a snowpack, and engage the terrain; about 50% theory and 50% practice. You'll learn to develop a plan for travel in avalanche terrain, identify avalanche terrain, practice effective companion rescue, and use the AIARE Risk Management Framework to make terrain choices in a group.
The rescue course delves deep into not only burials, but patient packaging, evacuation methods, sheltering in place, and the gamut of scenarios that can occur "after you dig them out".
This is a prerequisite to the level 2 and was designed to be a less expensive standalone course if you're in need of a refresher.
The Level 2 is heavy on the mentored leadership side of things. Using the instructor as an overwatch/risk manager, the students plan, assess, send, and debrief. This is more like 20% theory and 80% practice, allowing students to move much more toward autonomy as a team and grow into a leadership role as part of a team.
You'll learn more about differentiating where specific avalanche hazards exist in the terrain, where consequences would be more severe, and go deeper into the use and interpretation of weather, snow, and avalanche observations to figure out what terrain will hold good snow and what terrain will hold more hazard, both before you enter the terrain and while you're in it. You'll also practice leadership skills in a team setting.
But what's next?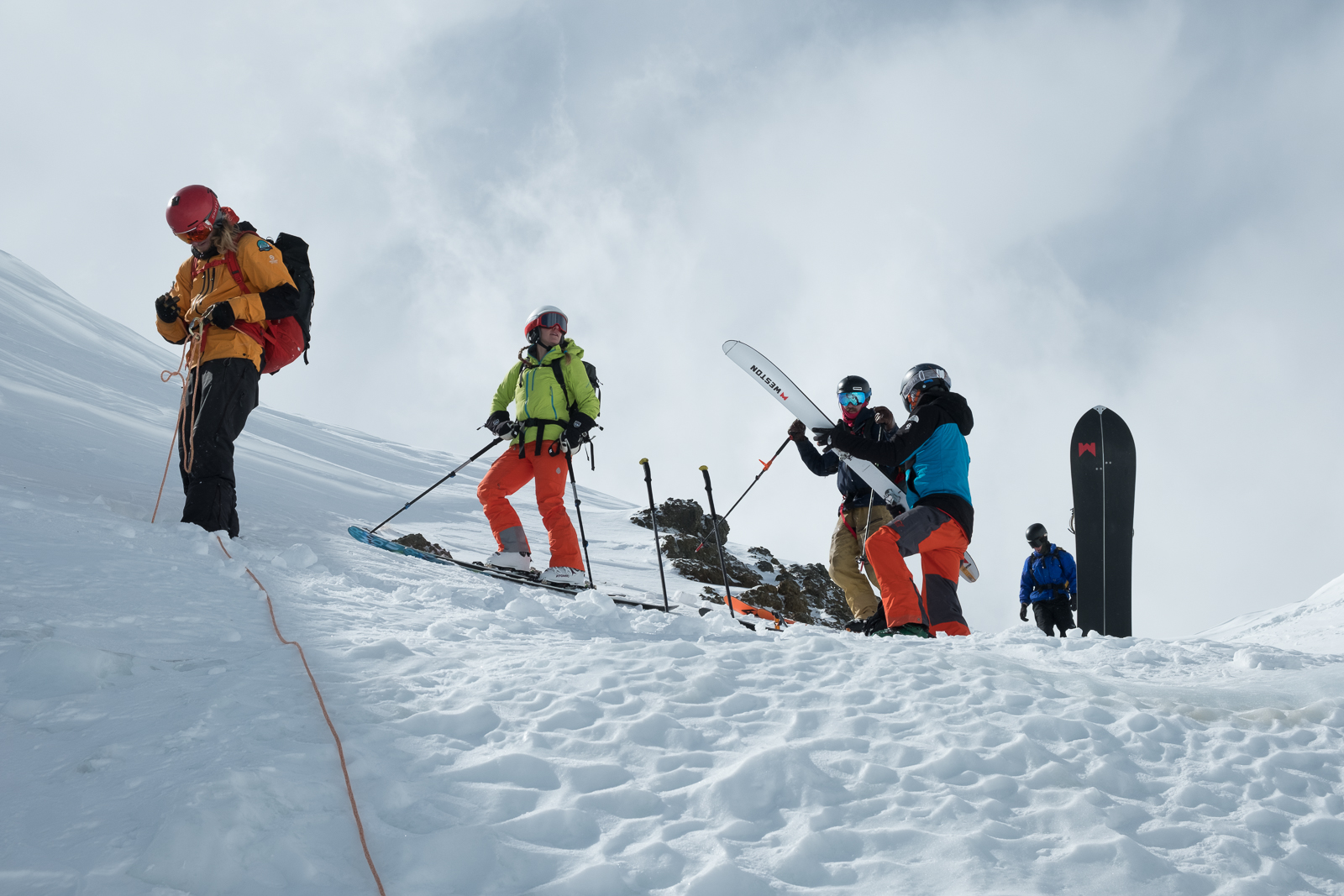 "I think Avalanche Courses are missing a key component."
At the end of any avalanche course, the most common question is "what now"?
An old saying is "good judgement comes from experience; experience comes from bad judgement". The problem is that in avalanche terrain bad judgement can be fatal. A necessary component of any education or practice is mentorship, and it's a touchy subject. Finding and selecting a mentor is difficult, you need a practitioner who is competent, conservative, and cares more about developing you than anything else.
"It's important to take a critical, objective look at one's potential mentors and partners to decide whether they really should be mentoring."
It's common to hear "I've been skiing the backcountry for 30 years and blah blah blah". Is it 30 years of 100 touring days per winter, or 50? Or 10? Is it worldwide travel with different snow climates, complex terrain, and hard decisions, or mostly backyard meadow skipping?
Matching your mentor to the terrain you want to ski is the focus here, and it can go either way, from not getting the terrain you need to being put into terrain over your head and not being part of the team.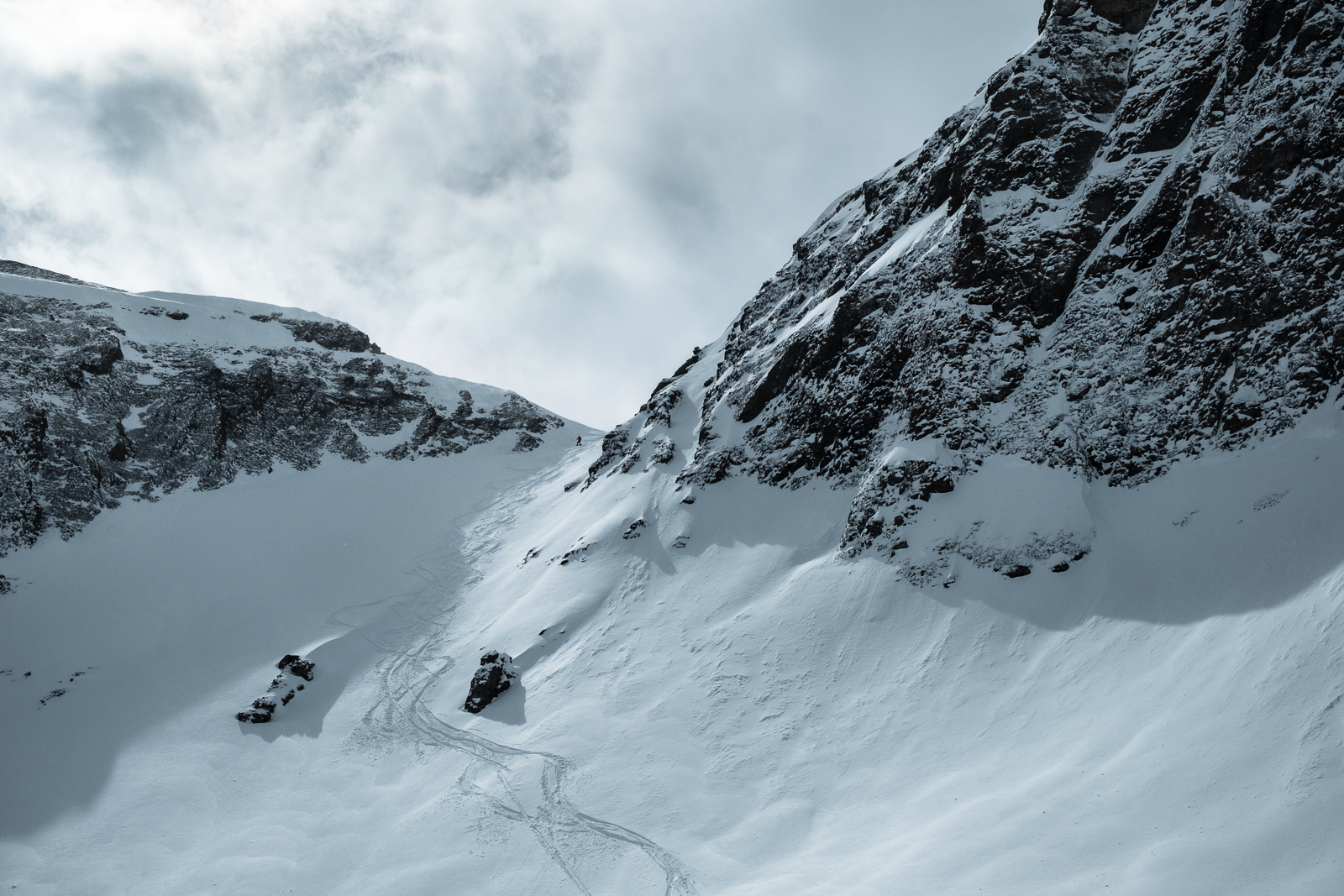 "A good mentor is concerned with your growth as a practitioner first, rather than feeding their own ego by being in charge, and that's a big ask."
Just sending big lines won't make your understanding of snowpack more complete, nor will following somebody around who's making decisions unilaterally. Developing intentional experiences is a complicated task, This mentor/mentee relationship can be as complex as the snowpack, with human factors just as dangerous.
Hiring a guide or a participating in a group mentorship day can be a key component of this process, both to provide feedback and an example of how a successful mentoring process/relationship should feel.
A group mentorship program can be the springboard for finding like-minded people to tour with as well, a more difficult task in these socially distant times.
Even then, finding the right guide to be your mentor is a difficult decision; when you find a guide or instructor that you click with, don't be afraid to keep in touch about conditions, objectives, or further education, if we didn't like talking about these things we wouldn't have picked this job!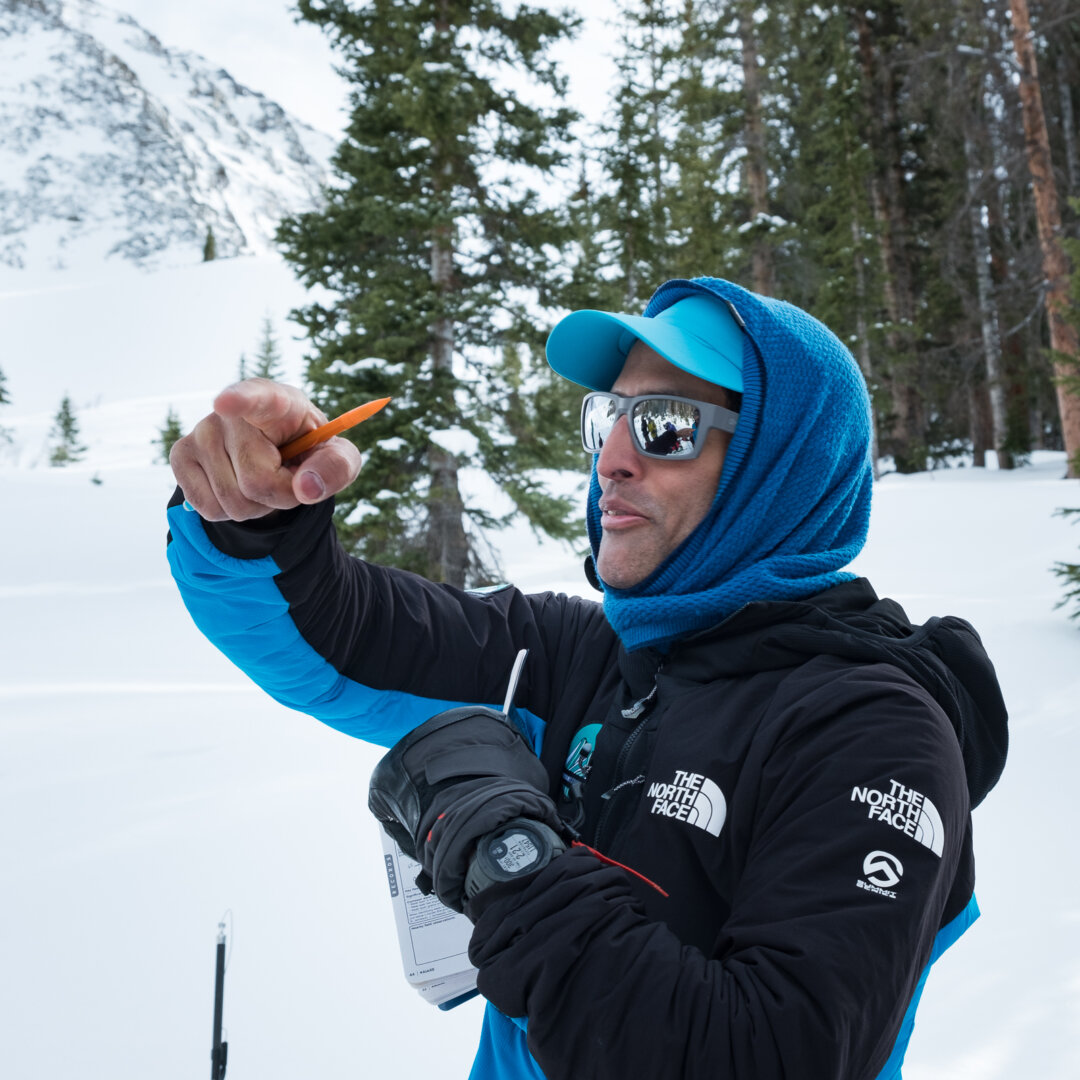 Check our avalanche courses in the San Juans or sign up for a guided day with me at sanjuanexpeditons.com