Experience an unforgettable adventure scaling rock walls in Durango, CO
The town of Durango offers multiple opportunities to rock climb at a variety of cliffs perfect for all ages and abilities. Situated in the Animas Valley, Durango is a short drive to local climbing areas such as East Animas and X-Rock, with short approaches and incredible views. With climbing opportunities for all ability levels and group sizes; our AMGA trained and educated guides will provide a safe, enjoyable, and adventurous experience for you, your friends, and loved ones. We strive to tailor each climbing experience to the goals and objectives of our guests so you walk away with an unforgettable experience to share with family and friends.
With our half (4 hours) or full (6 hours) day Durango Rock Climbing program you get to enjoy the Animas Valley from a perspective few get the opportunity to see with time left over to explore the rest Durango has to offer.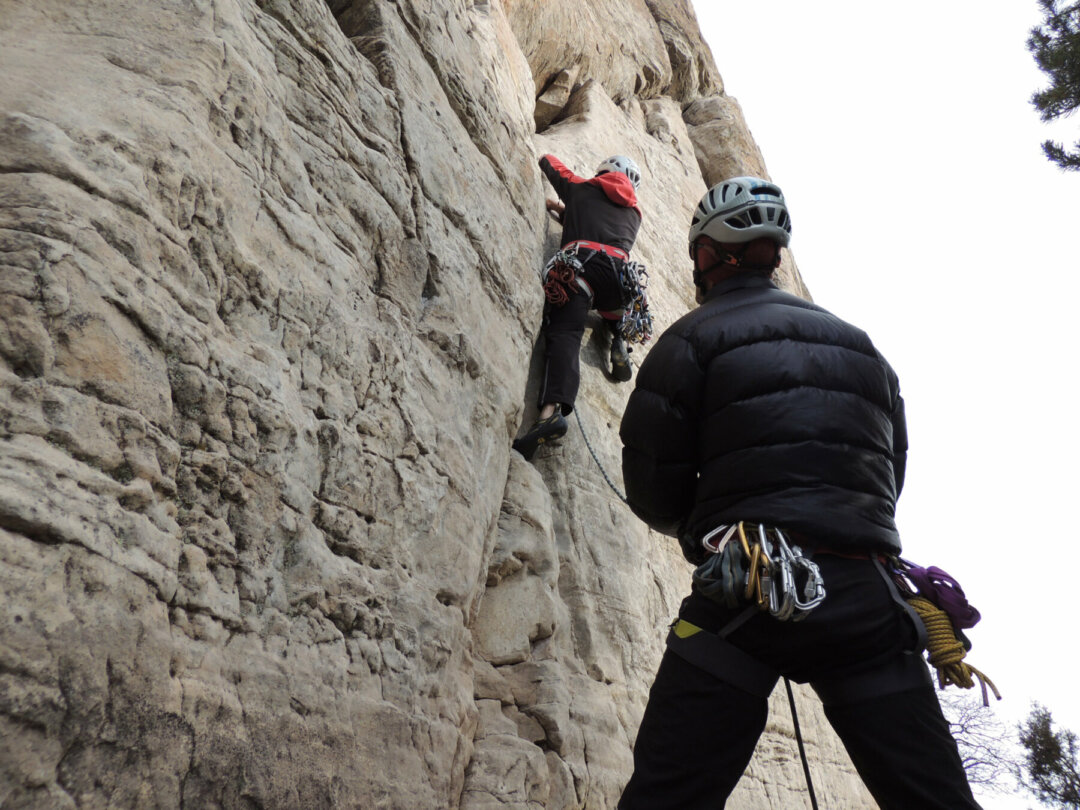 Trip Details
Duration
4-6 Hours
Difficulty
All levels
Maximum Guide Ratio
4:1
Included
AMGA and SJE trained/certified rock climbing guide
All technical equipment (helmet, harness, climbing equipment, ropes, packs, etc.)
Federal land usage surcharge (USFS/BLM)
Not Included
Lunch/snack food & water
Guide gratuity
Rock Climbing Destinations
Located just north of Durango on highway 550, X-Rock is hard to miss and is named after a striking pair of cracks that intersect on the walls face creating a large 'X' which is a fun and fantastic climbing feature. Although the climbing area is named after this notable wall, climbing isn't limited to this face and there is an abundance of climbs suitable for all ages and ability levels. X-Rock is our most popular destination for climbing groups and families looking to spend some quality time outside without a long and challenging approach.
Located on the eastern side of the Animas Valley up CR 250 the East Animas climbing area is perched well above the Animas Valley and offers stunning, unobstructed views of Durango and the surrounding area. After a steep but short approach, you are greeted with a fantastic variety of climbs. From single pitch sport lines to multi-pitch trad climbs East Animas is a great fit for the intermediate to advanced climber looking to do some fun climbing, push their limits, and learn from an AMGA educated & trained Rock Guide.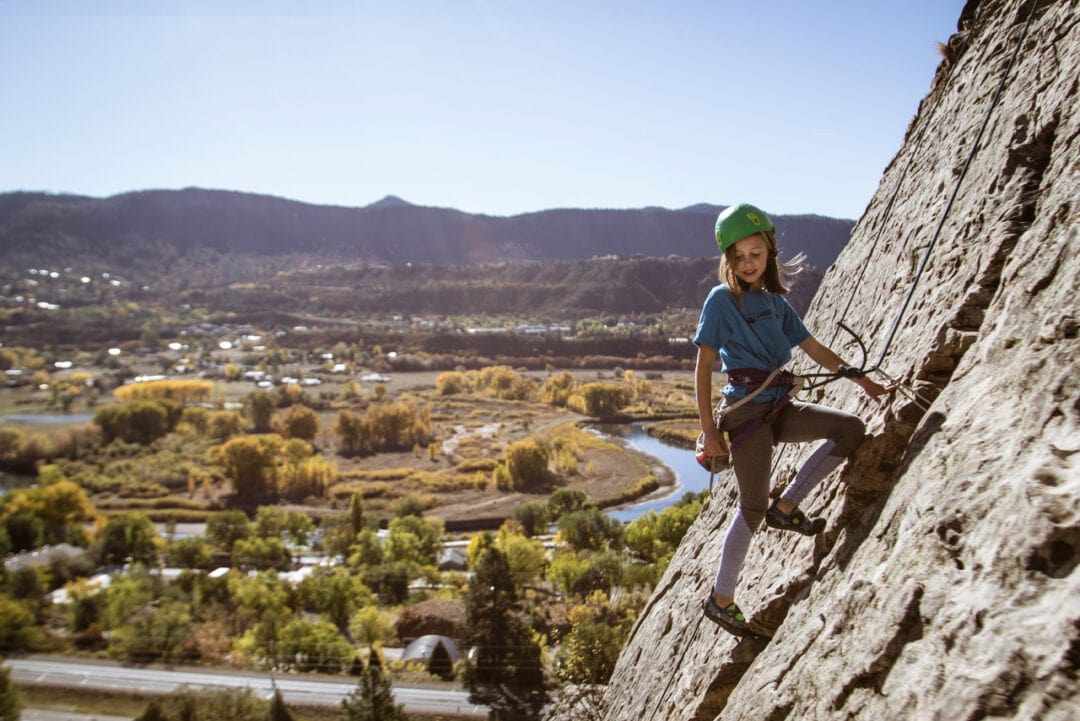 Explore Other Adventures
Climb on the massive walls of the Black Canyon far above the raging Gunnison River With some of the steepest walls in North America the Black Canyon of the Gunnison offers unparalleled access to large…
View Trip

: Black Canyon of the Gunnison
With climbing opportunities for all ability levels and group sizes; our AMGA trained & educated guides will provide a safe, enjoyable, and adventurous experience for you, your friends, and loved ones. …
View Trip

: Vestal Peak
Satiate your sense of adventure with two 13ers in one trip! Pigeon can be seen from the Durango & Silverton Narrow Gauge Railroad as it proceeds along the Animas River from Durango towards Silverton. Located…
View Trip

: Pigeon & Turret Peak