Refine and build on your avalanche education in our hut based avalanche 2 course
Must have completed an AIARE Companion Rescue and AIARE Avy 1 Course to be eligible to participate in the AIARE Avy 2 Hut Course.
The AIARE Avalanche 2 Hut Course is designed to build on the introductory avalanche hazard management model introduced in the AIARE 1 and adds evaluation of critical hazard assessment factors to the curriculum.
You will learn how to describe and discuss weather, snowpack, and the avalanche processes. Going into even further detail we will discuss how these processes relate to observations and travel within avalanche terrain. Based out of the Addie S hut on Red Mountain Pass, you will spend day and night with your peers and instructors building on your foundation of avalanche education.
In a hut format you spend more time skiing, more time learning from and observing your instructors, and more time in the mountains—all with lodging and food included. When you take your level two with San Juan Expeditions you will get hands-on experience analyzing the avalanche hazard and using your observations to make decisions in the field. We are committed to providing both tools for understanding the avalanche problem and the terrain management skills you can only get from observing an experienced guide.
Our course leaders are both AIARE certified instructors and AMGA (American Mountain Guides Association) trained guides. So when you take one of our courses you know you will be under the mentorship of an experienced and qualified guide, not just an instructor.
This means you will not only learn about avalanche theory but you will apply what you have learned by going skiing/riding under the mentorship of an experienced guide.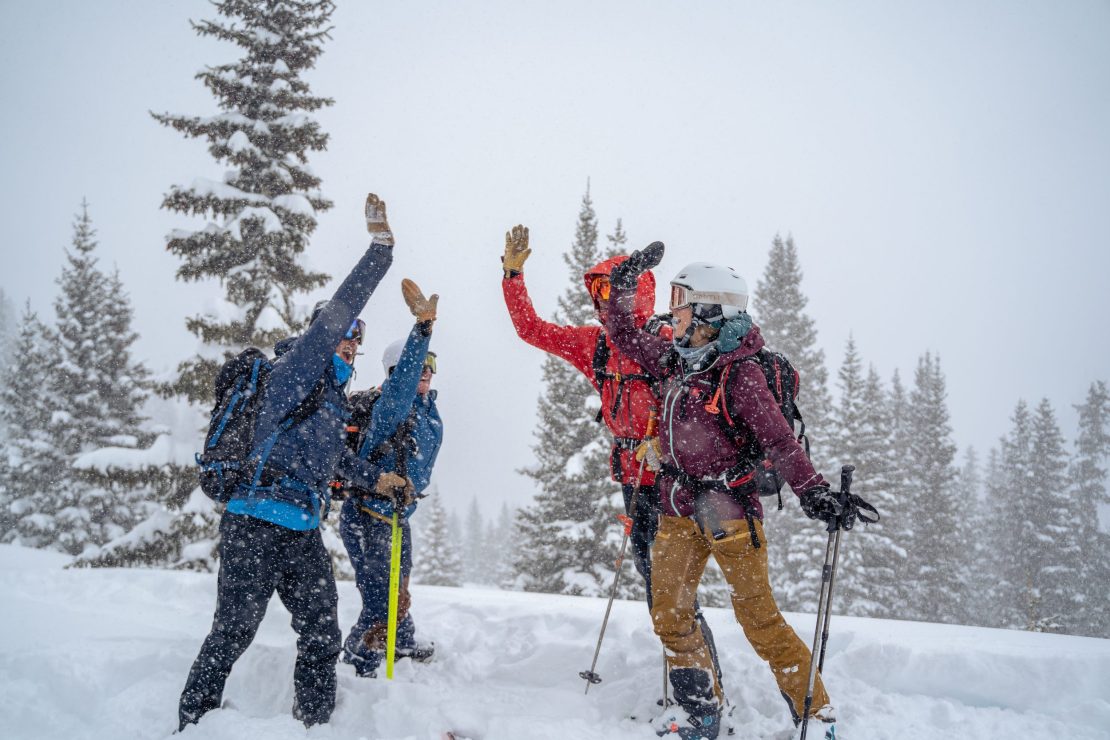 Trip Details
Duration
3 Days, 2 Nights
Difficulty
Some skiing experience necessary
Maximum Guide Ratio
5:1
Included
AIARE and AMGA trained/certified guide
Federal land usage surcharge (USFS/BLM)
Avalanche rescue equipment (beacon, shovel, and probe)
AIARE field book & student fees
Lodging at the Addie S hut
Not Included
Personal skiing/riding equipment
Lunch/snack food
Guide gratuity
Breakfast, Lunch, and Dinner (Breakfasts and Dinners can be added to your booking at checkout)
Course Schedule
The first morning of the course we will meet at the SJE office and will go over the itinerary for the next three days and meet your guides. All course information will be shared with you by your guides and instructors.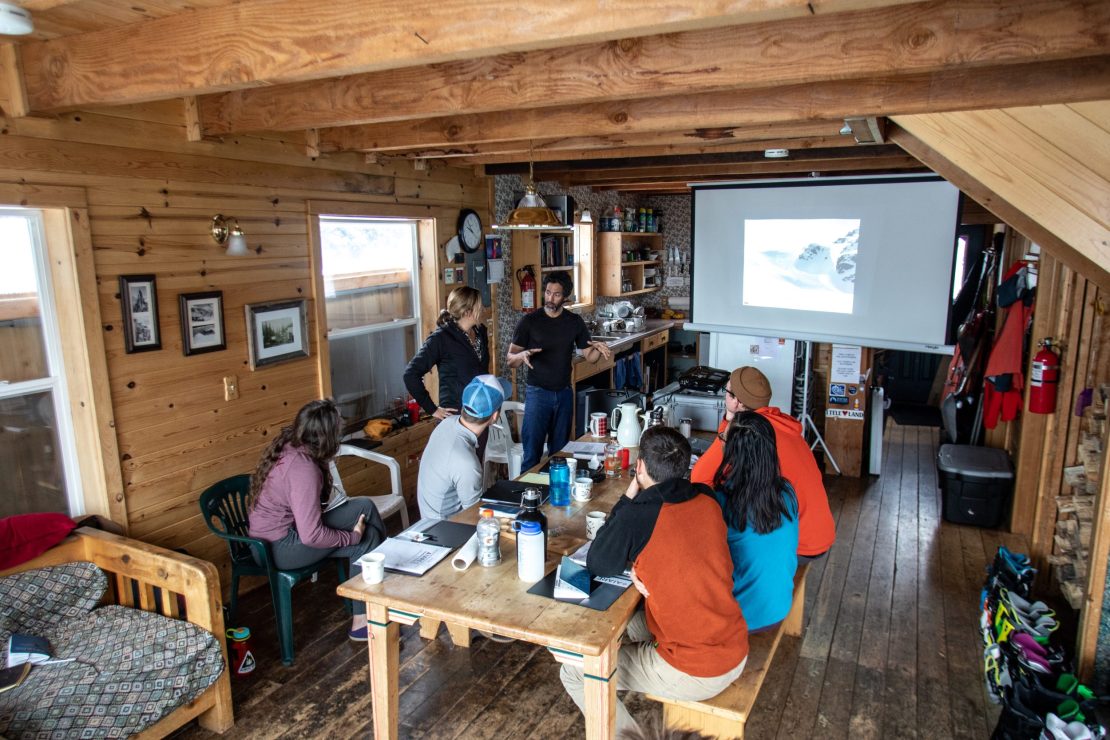 EXPLORE MORE AVALANCHE EDUCATION
Expand your avalanche education to venture into bigger and more complex terrain. The AIARE Avalanche 2 Course builds on the introductory avalanche hazard management model introduced in the AIARE 1 and adds evaluation of critical…
View Trip

: AIARE Avalanche 2 Course
Begin your avalanche education in the most rugged peaks in Colorado! The AIARE Level 1 avalanche course is designed to give you a full introduction to backcountry travel. When you take your level one with…
View Trip

: AIARE Avalanche 1 Course
Join us for our SheJumps Sponsored All Women's AIARE Level 1 Avalanche Course and SJE All Women's Hut-based AIARE Level 2 Course! We also want to extend a warm welcome to trans, cisgender, and any…
View Trip

: Women's AIARE Avalanche Courses